An Eventful Christmas in Courchevel
From winter sports to Christmas-themed events, Courchevel is sure to keep you well-entertained this holiday season.
To make your Christmas holiday in the mountains as memorable as can be, take part in the many events organised around Courchevel:
On 19 December, spend a day of fun programming an electric train, making robot costumes, and completing all kinds of challenges during the Atelier Robotique.
And for those looking to try their luck, enjoy the Poker Tournament organised in Courchevel Le Praz. You might win an exciting prize!
From 19 to 25 December, dress up warm and go for a couple or family walk around Courchevel, where you can immerse yourself in Christmas and Disney magic with the Photo Space by Disneyland Paris.
To ensure sweet holiday memories, head to the Courchevel Village in the afternoon of 21 December for the Chamallow Haribo Party. Those with a sweet tooth will surely stay content as they sip a warm holiday drink for free during this event. And in the evening, don't miss out on the Christmas Parade taking place in Le Praz and Courchevel La Tania, where you might run into Santa and his friends.
While you're out and about, don't forget to take part in a Christmas-themed guided visit of Courchevel. Let your guide take you around the cozy streets of Courchevel while recounting stories about snowy Christmases in the mountains.
You may also want to discover Aquamotion, the largest mountaintop aquatic complex in Europe. This exclusive aquatic complex makes it possible to enjoy all the advantages of a high-altitude swimming pool, to the delight of all ages.
And on 22 December, guests of all ages are welcome to get their sleuthing skills ready for a Treasure Hunt around Courchevel Le Praz. Piece together clues and solve riddles during this fun event.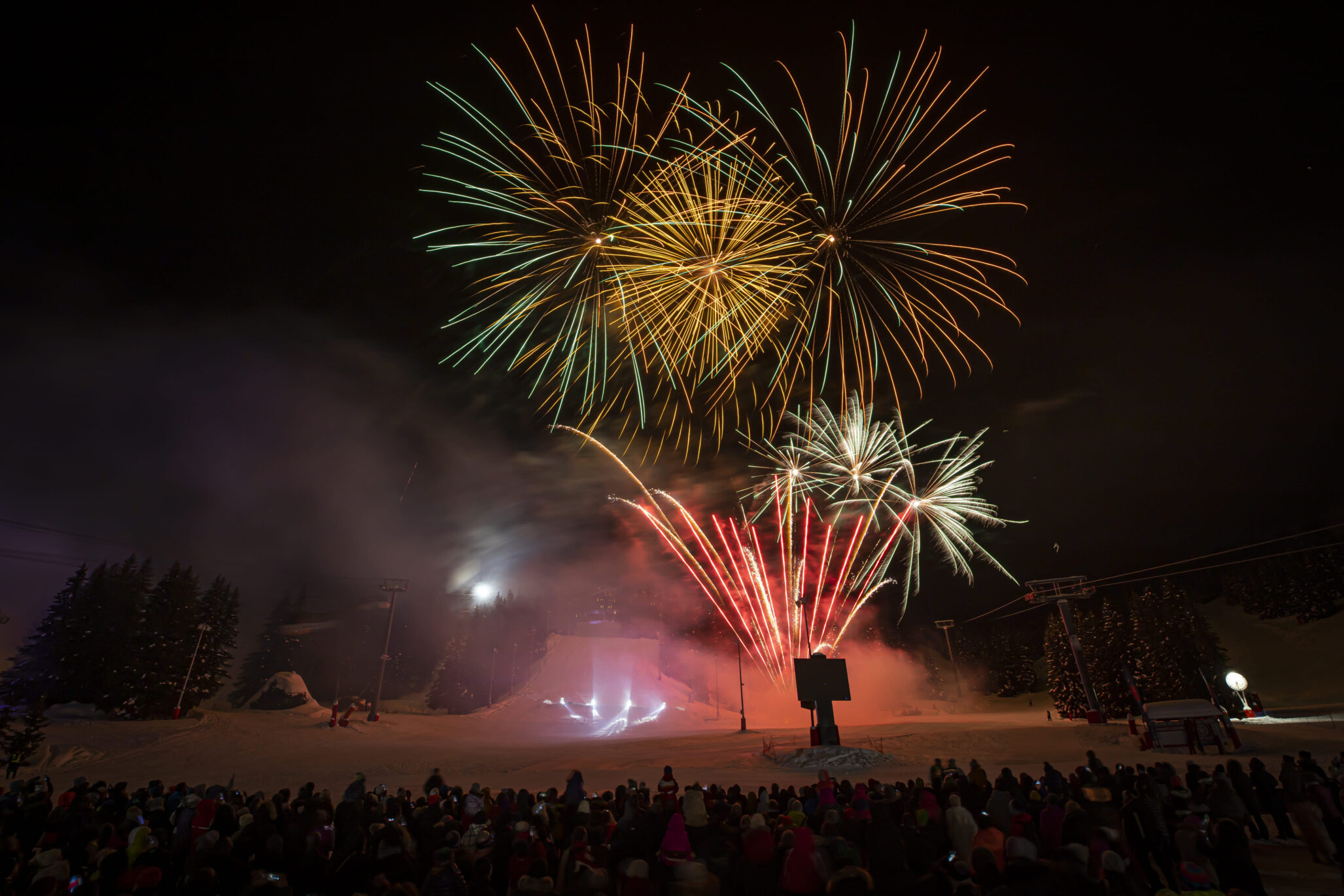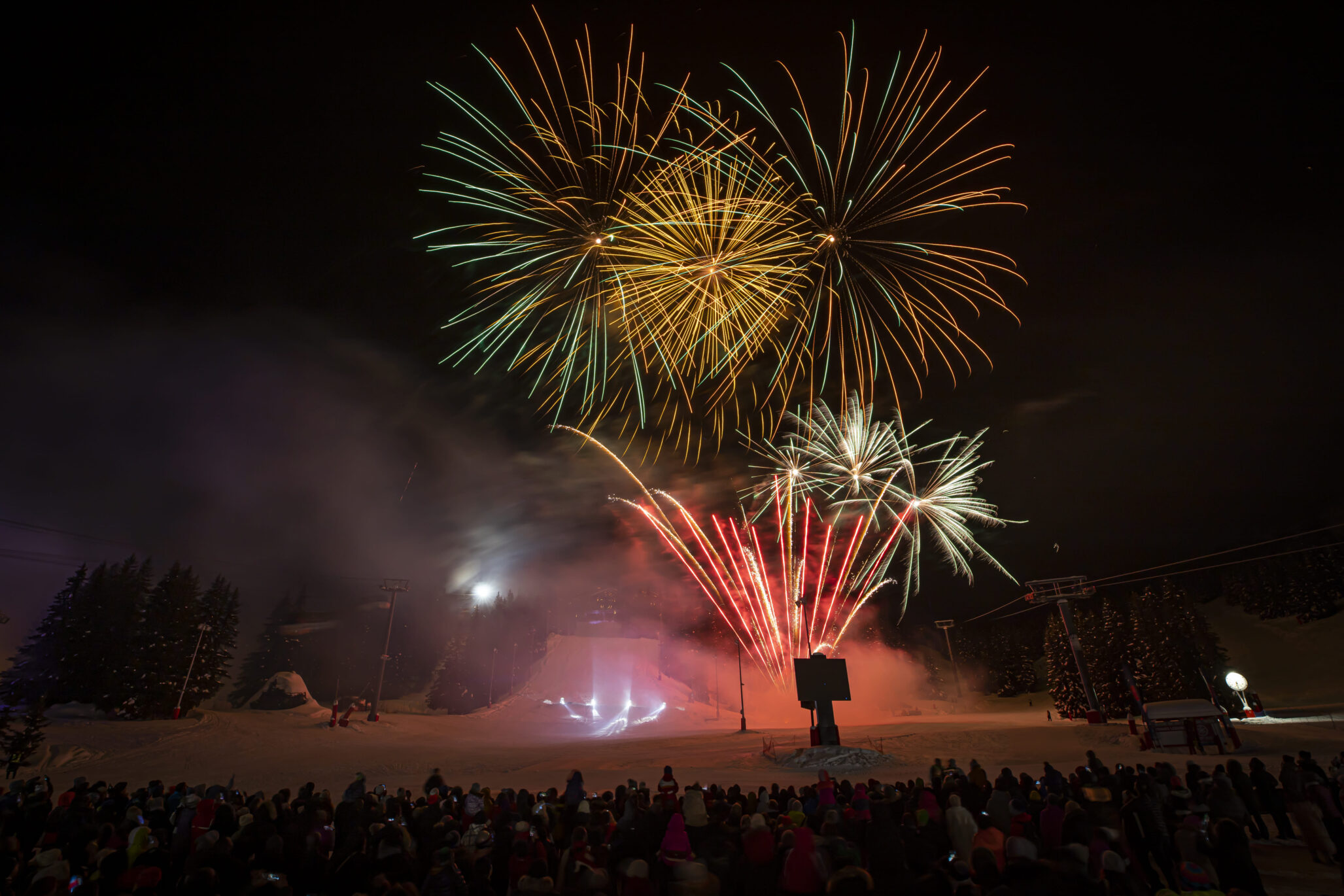 Christmas in Courchevel
As Christmas day arrives, so does Father Christmas. On 24 December, spend the evening with Santa Claus and his friends for an amazing holiday party in Courchevel 1850.
And to finish off your perfect Christmas holiday on 25 December, immerse yourself entirely in the magic of Courchevel by heading to Santa's Village in Courchevel La Tania.
When it comes to winter activities in the snow, the 3 Valleys offer you the space and installations necessary to make the most of your holiday. Explore the natural environment surrounding Hotel de La Loze by venturing out on a day of skiing, dog sledding, snowboarding, or paragliding. Take a look at all the experiences available while you stay with us in Courchevel 1850.
Staying at Hotel de La Loze in December
Are you dreaming of a short winter getaway in Courchevel 1850?
From 2 to 22 December – that's possible! Book your stay at Hotel de La Loze for two nights minimum, at the heart of Courchevel 1850.
And if you'll be traveling between December 2nd and December 11th, don't miss out on our opening offer.